Recruit, Engage, Retain
A platform for pediatric clinical trials
Clinical Companions
We are building a new way to engage families in clinical trials, leveraging interactive companions, ePRO collection, and a data manager portal.
Our programs have been shown to reduce distress in an inpatient setting¹, help children calm down², and take the stress out of disease related communication between parent and child in the home. Now, we are leveraging this expertise to improve pediatric clinical trials.
Program Overview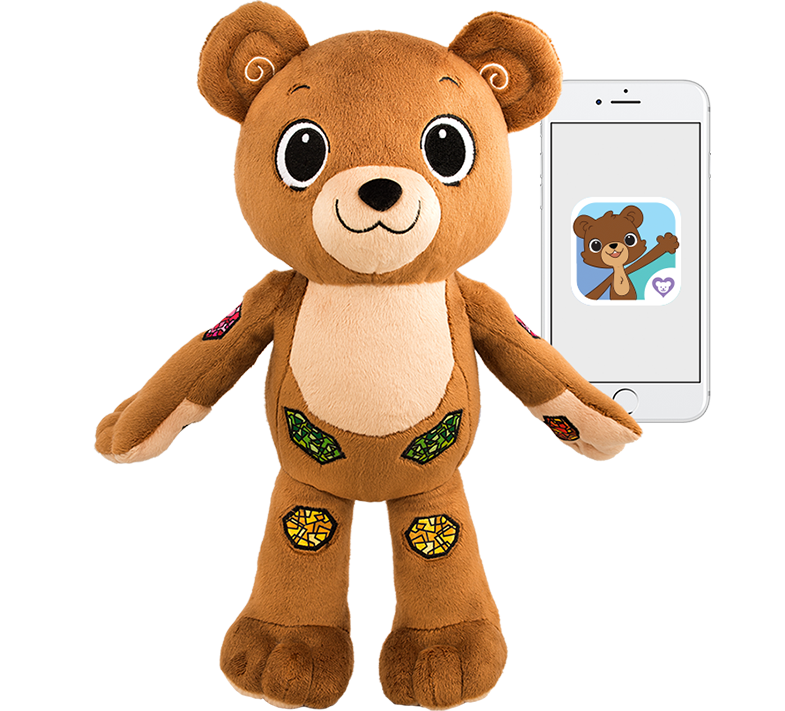 Interactive
Companion
Interactive companions must be cared for in the same ways as children who participate in clinical trials. Doctors can use these companions to explain the trial and potential side effects directly to children and their parents.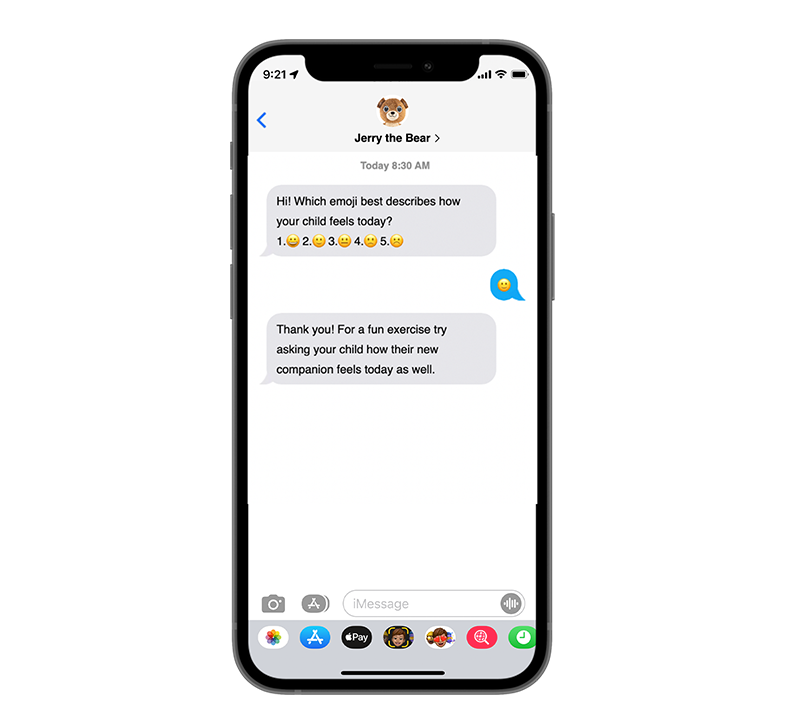 ePROs
Patient reported outcomes are collected electronically. Parents also receive texts to facilitate therapeutic medical play in the household and help parents talk to their child about their experience in the trial.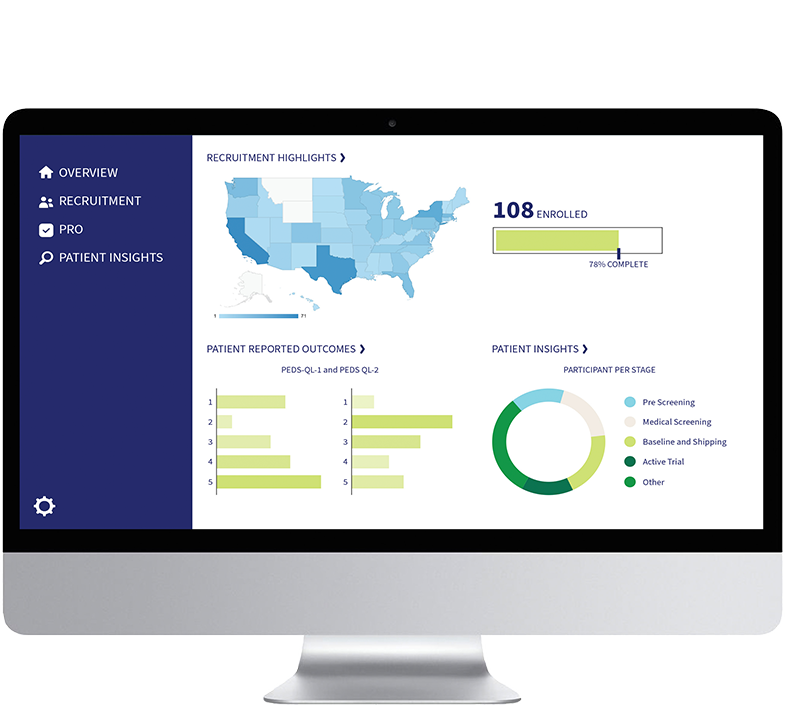 Data
Insights
A data management portal provides an easy way to monitor the results collected from study participants and allows for direct communication when necessary.
Program Goals
Bringing the information sheet to life.
Use an interactive companion to demonstrate procedures to parents and children, helping aid understanding of the trial and associated side effects.
Preparing for hospital visits
Families can prepare for hospital visits through medical play, helping to alleviate anticipatory anxiety.
Collecting patient reported outcomes
Patient reported outcomes are gathered electronically, and SMS communication is used to engage children in the process.
Protocol compliance
A unique way for families to follow the study protocol, with a dose of fun.
Improve recruitment, efficacy, and retention
Clinical companions
Want to be the first to
transform your pediatric trials?
We are launching an exclusive founding beta program to tailor our product features to your specific needs.
Reach out to learn more
¹ Miller TP, Klosky JL, Zamora F, Swift M, Mertens AC. Feasibility and acceptability of an animatronic duck intervention for promoting adaptation to the in-patient setting among pediatric patients receiving treatment for cancer. Pediatr Blood Cancer. 2019;66(12):e27984. doi:10.1002/pbc.27984
² Isbister K, Cottrell P, Cecchet A, et al. Design not Lost in Translation: A Case Study of an Intimate-Space Socially Assistive Robot for Emotion Regulation. arXiv:210411340 [cs]. Published online April 22, 2021. Accessed March 23, 2022. http://arxiv.org/abs/2104.11340